A History Forged in Steel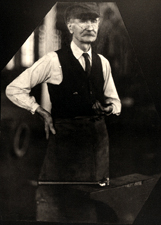 Eugene Cornwell founded the Cornwell Quality Tools Company in Northeast Ohio in the early 1900s. Eugene was a highly skilled blacksmith determined to produce "the best tools." By experimenting with various steels and heat treating methods, he not only accomplished his dream, but also achieved widespread reputation as a top-notch toolmaker.
Eugene Cornwell began forging more than metal when he set out to produce rugged, longer-lasting tools. From his small blacksmith shop in Cuyahoga Falls, Ohio, he forged a company. A company that cares about doing the best it can because it's employee owned. A company that is committed to the pride that accompanies the sale of quality materials.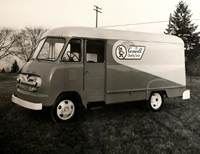 A company that recognizes the importance of family because the company itself is family owned. And over the years that hasn't changed. With the use of high-grade alloy steel, combined with modern heat-treating methods, it is no wonder Cornwell has continued to produce the finest tools in the world, that have truly been The Choice of Professionals® since 1919.
2009 marked Cornwell's 90th Anniversary as a corporation. Eugene initiated a notion that his company should remain in the family, and Cornwell has been family owned for its entire history. It fostered this notion by being the oldest in the business to provide direct sales through independent tool dealers.