Page 272 - Cornwell Product Catalog
P. 272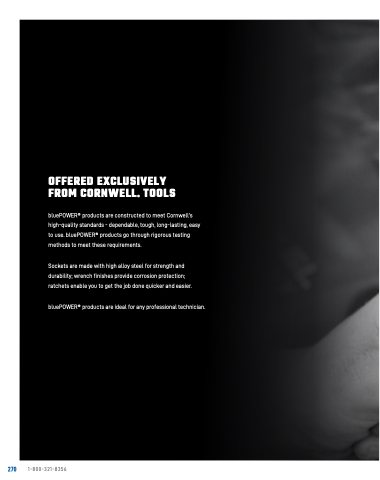 270 1-800-321-8356
   OFFERED EXCLUSIVELY FROM CORNWELL® TOOLS
bluePOWER® products are constructed to meet Cornwell's high-quality standards - dependable, tough, long-lasting, easy to use. bluePOWER® products go through rigorous testing methods to meet these requirements.
Sockets are made with high alloy steel for strength and durability; wrench finishes provide corrosion protection; ratchets enable you to get the job done quicker and easier.
bluePOWER® products are ideal for any professional technician.